3" Ring

Material: Brass
Major Diameter: 3″ in
Thread: 2-3/4″ modified Acme
Through Hole: 2-9/16″ ″
Knurled area thickness: 3/8
2.5" Ring

Material: Brass
Major Diameter: 2-1/2″in
Thread: 2-1/4″ modified Acme
Through Hole: 2-1/16″
Knurled area thickness: 3/8″
2" Ring

Material: Brass
Major Diameter: 2″in
Thread: 1-3/4″ modified Acme
Through Hole: 1-9/16″
Knurled area thickness: 3/8″
1.5" Ring

Material: Brass
Major Diameter: 1-1/2″in
Thread: 1-1/4″ modified Acme
Through Hole: 1-1/16″
Knurled area thickness: 5/16"
Regular price
Sale price
$47.99 USD
Unit price
per
Sale
Sold out
Threaded Ring Set consists of one male thread and one female thread. Threaded ring sets are used to make vessels, jars, urns, etc while having metal threads to connect the lid and base. The stepped male ring gives you metal to metal meet up instead of wood to wood. The major diameter on both the male and female ring is knurled to help with glue adhesion. Made in USA

We recommend  BSI 30 min Epoxy for good strength.
Share
View full details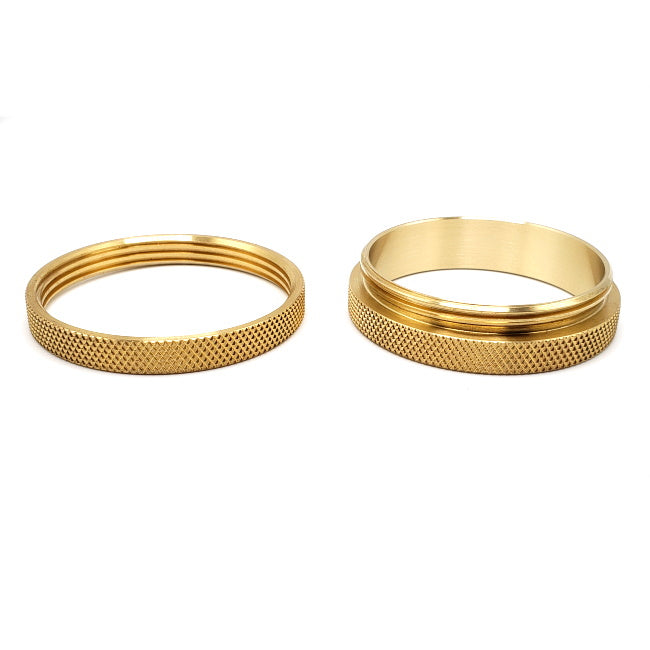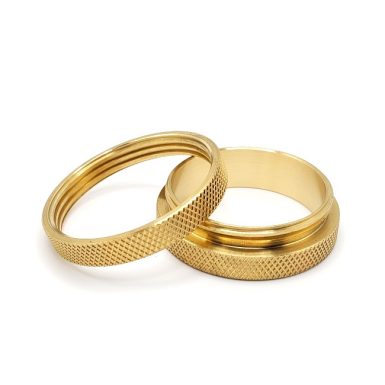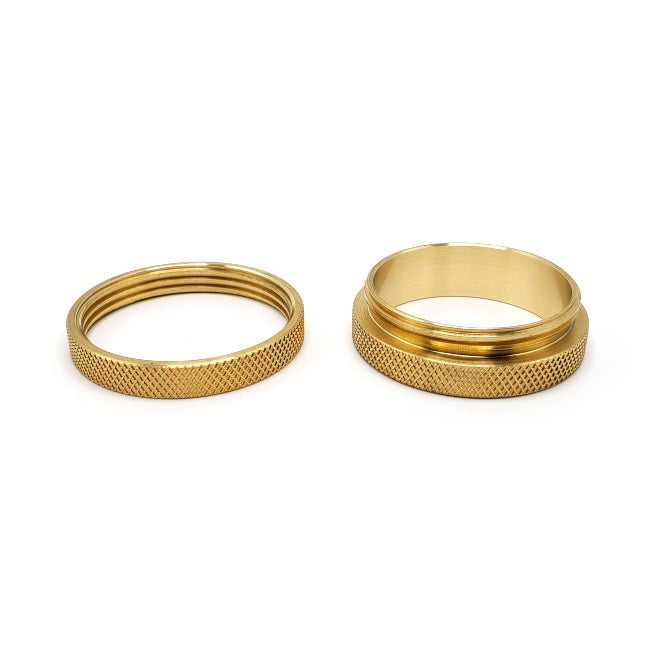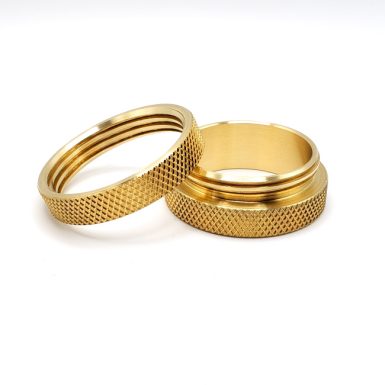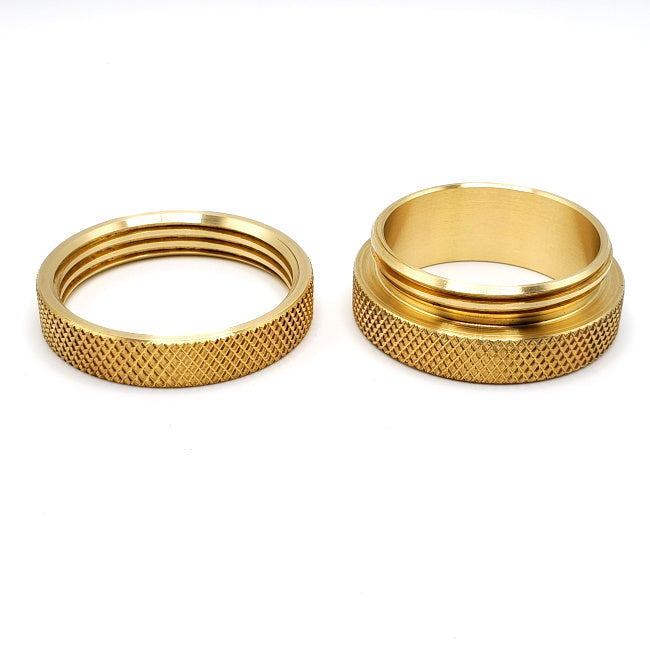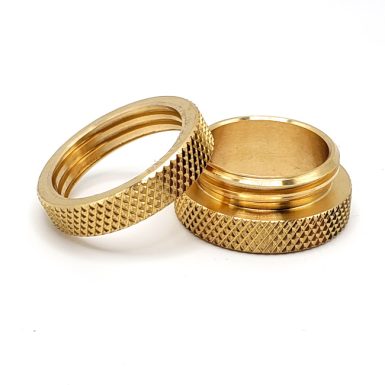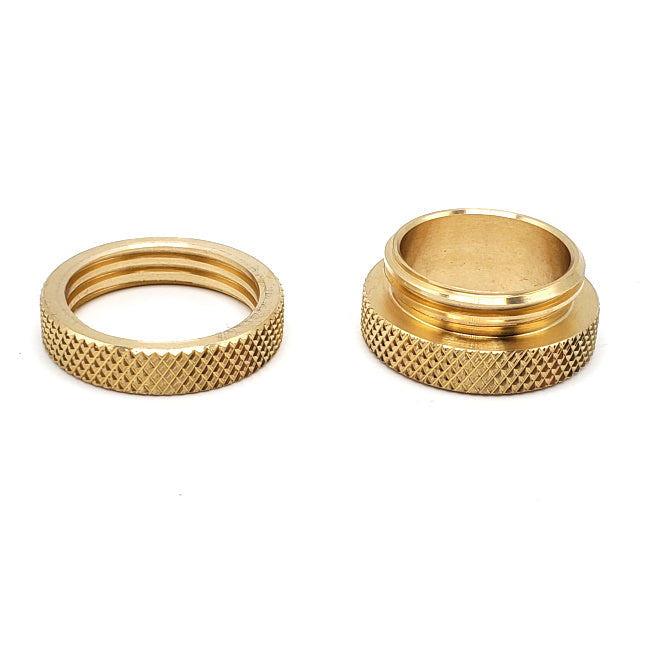 Stainless Bottle Stoppers
Stainless Bottle Stoppers is a family owned and operated business dedicated to making high quality Project Kits and Accessories here in Honesdale, PA USA. We are also known as Steer Machine Tool and Die Corp, the name of our machine shop. We have been manufacturing precision machined parts for a wide range of industries since 1968 and have been manufacturing stainless steel bottle stoppers since 2005.