Product Specs

Max. Blade Diameter : 5/8" (16mm)​
Max. Carving Depth : 7/8" (22mm) ​
Max. RPM : 25,000 rpm ​
Power : 1 – 6.25 amp = 90 - 750 Watt​
Shank Size : 1/8"​
Overall Length : 1-3/8" (35mm)​
Blade Type : Triangle​
Blade Width : 13/64" (5mm) ​
Number Of Teeth : 3 EA ​
Description

Smooth & Powerful with 3 Sharp 13/64" (5mm) Triangle Cutting Heads
Replaceable cutting heads
Excellent for texturing designs on woodturnings, bowls, platters, spoons etc.
Small, detailed, and intricate patterns on carvings and sculptures
Extremely flexible in creating straight or wavy lines for e.g. basket weave designs
Leaves triangular, pointed tip ends
Endless creativity of designs
Burning after texturing will further enhance your work
Adds a phenomenal new dimension to woodturnings and woodcarvings
Do not use any of these accessories on rotary tool handpieces or air/electric grinders with a chuck.
Use only with collet tightening tools. The collet's gripping design allows our accessories to spin straight at high speeds, without wobbling, which is possible with chucked power units.
Regular price
Sale price
$61.57 USD
Unit price
per
Sale
Sold Out
Share
View full details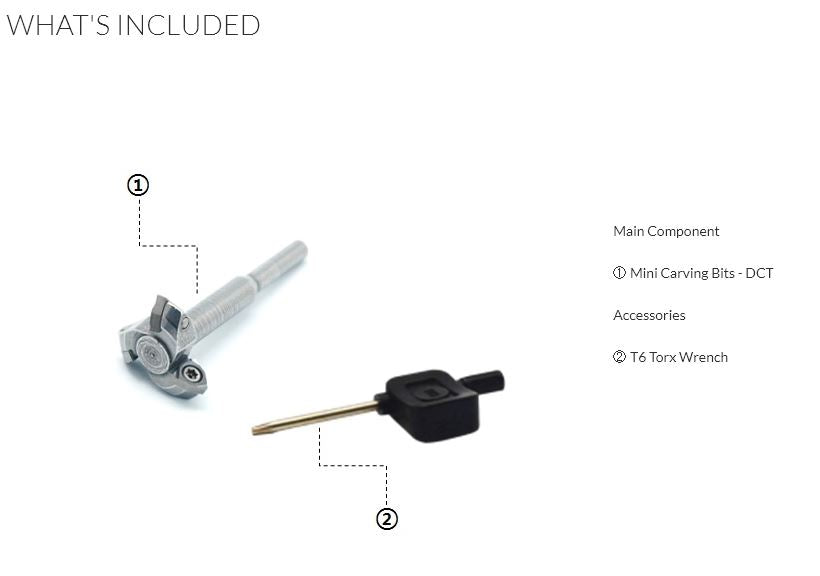 Turners Warehouse
Your home for everything turning, casting, & bladesmithing!
Check out our videos, live streams, classes & other educational content!